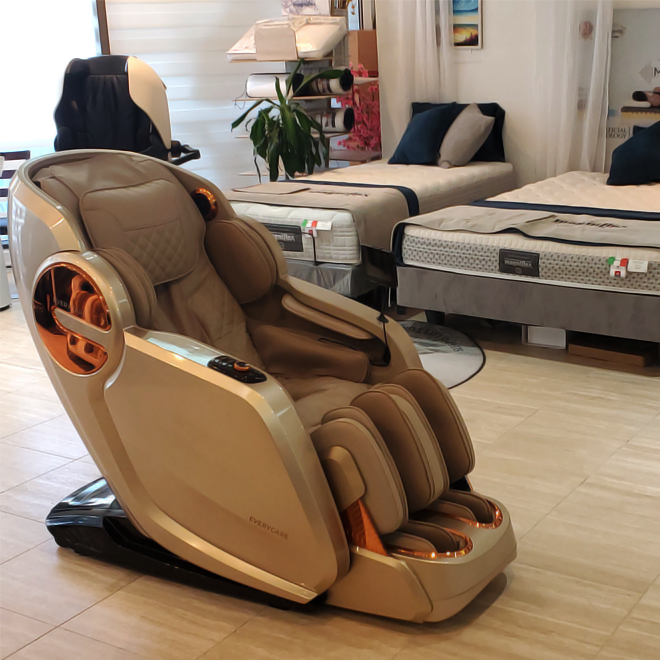 Flushing, New York
SHOWROOM HOURS:
MONDAY TO SATURDAY: 10:00 AM - 06:00 PM
SUNDAY: 02:00 PM - 06:00 PM

STORES ADDRESS: 150-24 Northern Blvd Unit G10 Queens, New York - 11354

PHONE: (718) 445-2005

SERVICE AREA: NEW YORK - NEW JERSEY - CONNECTICUT

SPECIALTIES:
MASSAGE CHAIRS
MATTRESSES
KIMCHI REFRIGERATORS
HOME GOODS
GET DIRECTIONS
Massage Chair Store in New York
Opening our doors to customers in New York, our showroom is a place to find luxury products you can trust, knowledgeable customer service to attend to you, and solutions for your loving well being and health.

Featuring a complete lineup of ourbest-in-classmassage chairs, Italian-made mattresses, and small home goods, we make sure we're in stock foryour home essentials and luxuries.
Massage Chair Shopping Made Easy
Whether you're seeking to gift a massage chair to a dear one or bring novel, high-tech conveniences straight to your home, we'll be ready to help you find the most perfect product for you.

Our New York showroom is inside Daedong Manor plaza, on a bustling main street called Northern Boulevard.
Come visit us, chat with us, and explore our finest collection of products for your more vibrant health and blissful state of mind.
Visit our Showrooms all across the East Coast